When the Great Recession handed him a lemon,
he made lemonade
When cutbacks eliminated his position as a corporate trainer, Doug Shepord of Scarsdale, NY, assumed the duties of family chef. Preparing and sharing a delicious meal at the end of a day of job hunting was satisfying on many levels. While an experienced barbeque-er, he needed much more variety for a daily menu. The iPad apps from Food Network, Epicurious, and All Recipes came to his rescue, with an endless supply of dishes to match his cooking skills. His favorite chef is Ina Garten, of the Barefoot Contessa.
The apps made meal planning easier. "I could look in the fridge and cupboard and search for recipes that used what I had." Supermarket specials on unfamiliar ingredients turned into money saving masterpieces (Quinoa??). Cooking videos expanded his culinary skills.
Where to put the iPad was a problem. The kitchen counter was too crowded and dangerous and the table too far away. "Hopping back and forth to check a recipe, I'd forget half of it." When a search of the Internet failed to find a suitable solution, Shepord designed his own. With no design or engineering experience, he turned to the Internet for design advice; using free software from Google, a 3D printshop at www.Ponoko.com produced a working prototype. Ultimately, he developed the iHangr, to boldly go where no iPad has gone before.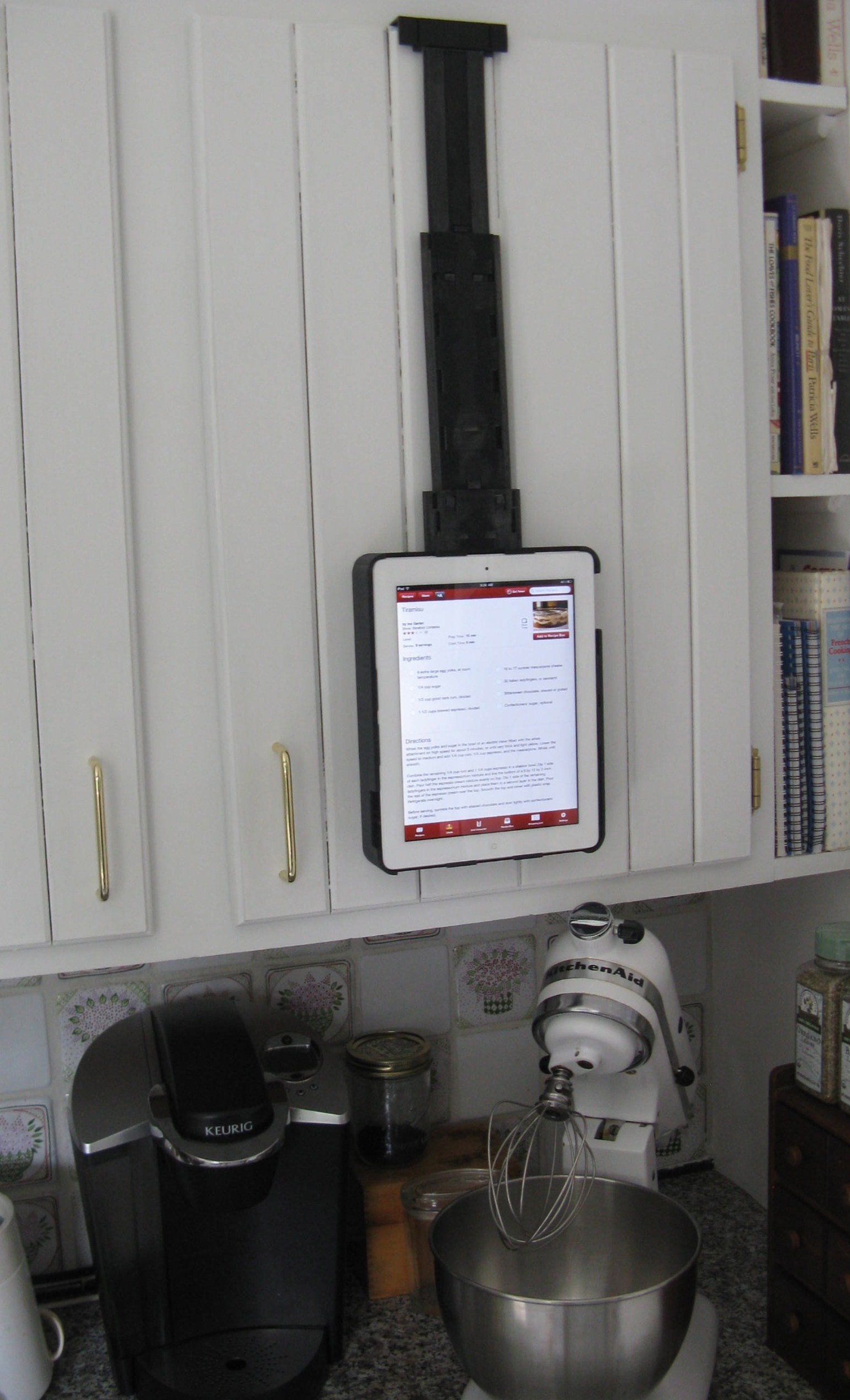 The iHangr is an impact resistant plastic case that hangs the iPad away from kitchen dangers. The telescoping arm (patent pending) allows the iPad to quickly hang on vertical surfaces, such as kitchen cabinets, with no installation or additional hardware. The arm is adjustable to work on cabinets up to 42" tall. Its hook will fit any surface up to 3/4" thick, so the iHangr can hang in many different locations besides the kitchen.
A kickstand positions the iPad for landscape typing, and for portrait and landscape viewing on a kitchen island or table. It store like your favorite cookbook. Handles provide a good grip for carrying and for holding the iPad. Adapters permit the iPad to mount on a wall and in the car. You can see a video at
Now he is using another unique Internet resource, Kickstarter.com, to launch the iHangr into the marketplace. Kickstarter is a community-funded incubator of creative projects. Visitors to the site can support a project by pre-ordering the finished product. It is an all-or-nothing campaign. Supporters only pay when a project meets its funding goal. If the goal is not reached, the project does not go forward and no one is charged anything. According to Wikipedia, Kickstarter has raised $80 million dollars for 10,000 projects since April 2009.
Mr. Shepord's iHangr is now availible at is website. He is currently raising capital to cut the injection molds needed to manufacture the iHangr, and to cover production, packaging and fulfillment costs. If successful, the iHangr will be manufactured here in the US and be sold on his website. Eventually, he hopes to have distribution in retail stores like Bed, Bath, and Beyond, William Sonoma, and Chef Central. A dream would be the Apple stores. Considering how far the iHangr has gotten so far nothing is impossible.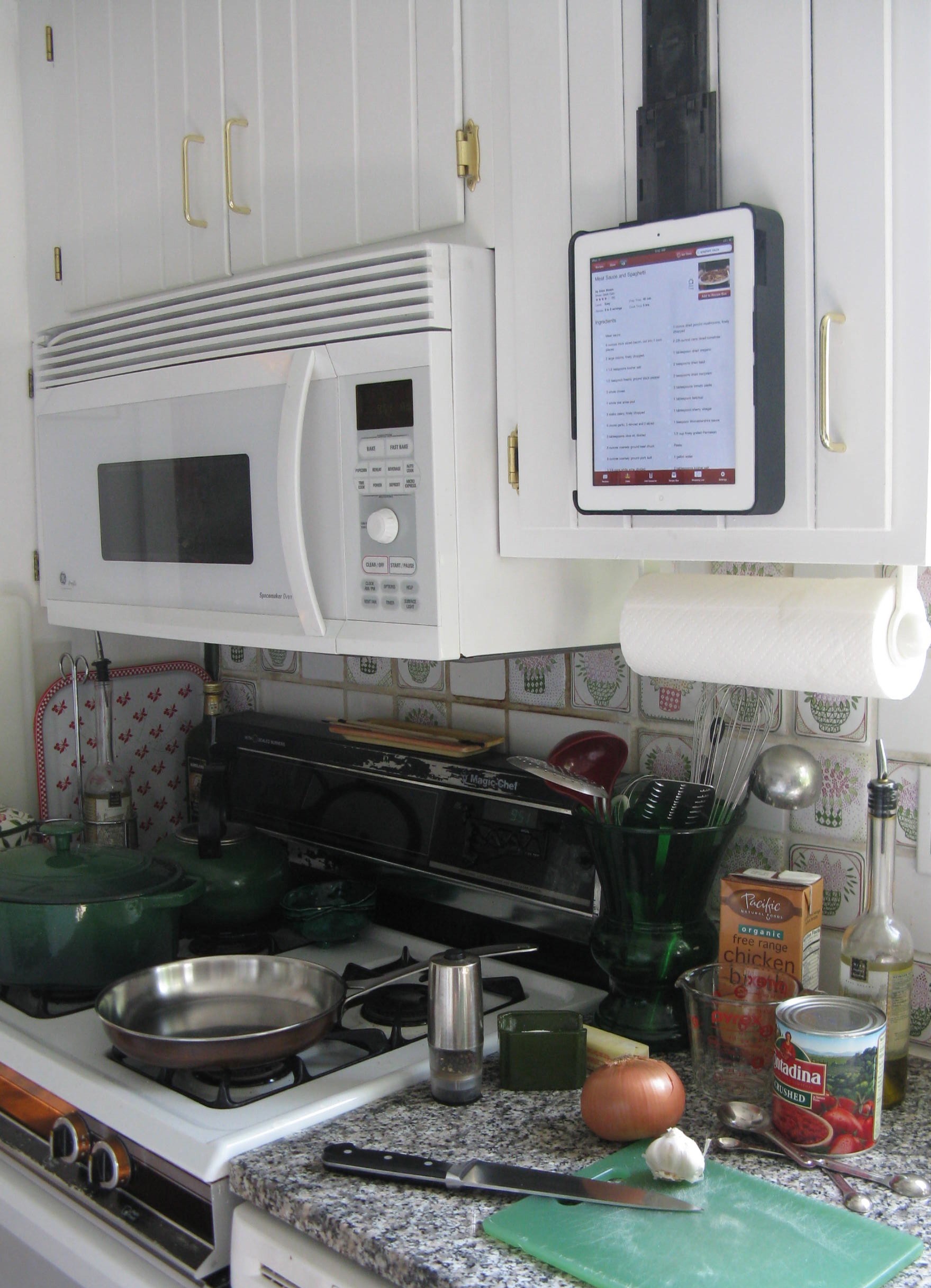 *NOTE: The Online Think Tank is proud to announce that this new invention has won the 2011 Q2 Best Consumer Innovation Contest. Congratulations to Douglas Shepord for his great invention, it's needed.